Team In Training - HIKE
Maryland Chapter
Hiking to Save Lives

Team in Training - HIKE is an adventure fundraising program for the Leukemia and Lymphoma Society. In exchange for raising money to promote research to find a cure for Leukemia, Lymphoma, Hodgkin's disease, and Myeloma, the society provides training and resources all leading up to an adventure weekend in one of America's beautiful national parks. The spring 2009 destination is Grand Canyon National Park.
This is the first year that HIKE is a sport under the Team In Training family of events. Previously hiking had it's own program called Hike For Discovery. Not much has changed, just a few names, colors, and logos. The quality training, adventure, and friendship remains. Being a part of Team In Training just simply provides more resources and a bigger alumni base.

Spring 2009 Destination - the Grand Canyon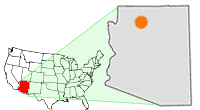 Visit the
Grand Canyon Official Website
The Grand Canyon was first given federal protection in 1893 and was finally named a National Park in 1919.
The park encompasses 1,218,375 acres of land in northwestern Arizona on the Colorado Plateau. It averages 4000 feet deep but at its deepest point it reaches 6000 feet down into the earth and at its widest point is 15 miles across.
The canyon now receives 5 Million visitors a year. It has a long history of human inhabitance. Manmade structures have been found in its borders that date back 12,000 years.
As you may expect, with elevation changes as much as 6000 feet, the temperatures in the canyon vary greatly. In the early summer average temperatures at the canyon floor can be 30 degrees warmer then the average temperatures at the rim. You will experience about a 5.5°F temperature change with each 1,000 you descend into the canyon.

Spring 2009 Training Hike Locations
View Larger Map